After an amendment to the Air Navigation Order in 2018, drones required registration through the Civil Aviation Authority, ensuring UK airspace safety and the traceability of drone operators. With a need to improve accountability and risk awareness, the registration process would also need a supporting education service. In tandem, they would seek to reduce the risk of drone incidents and support enforcement actions against illegal use.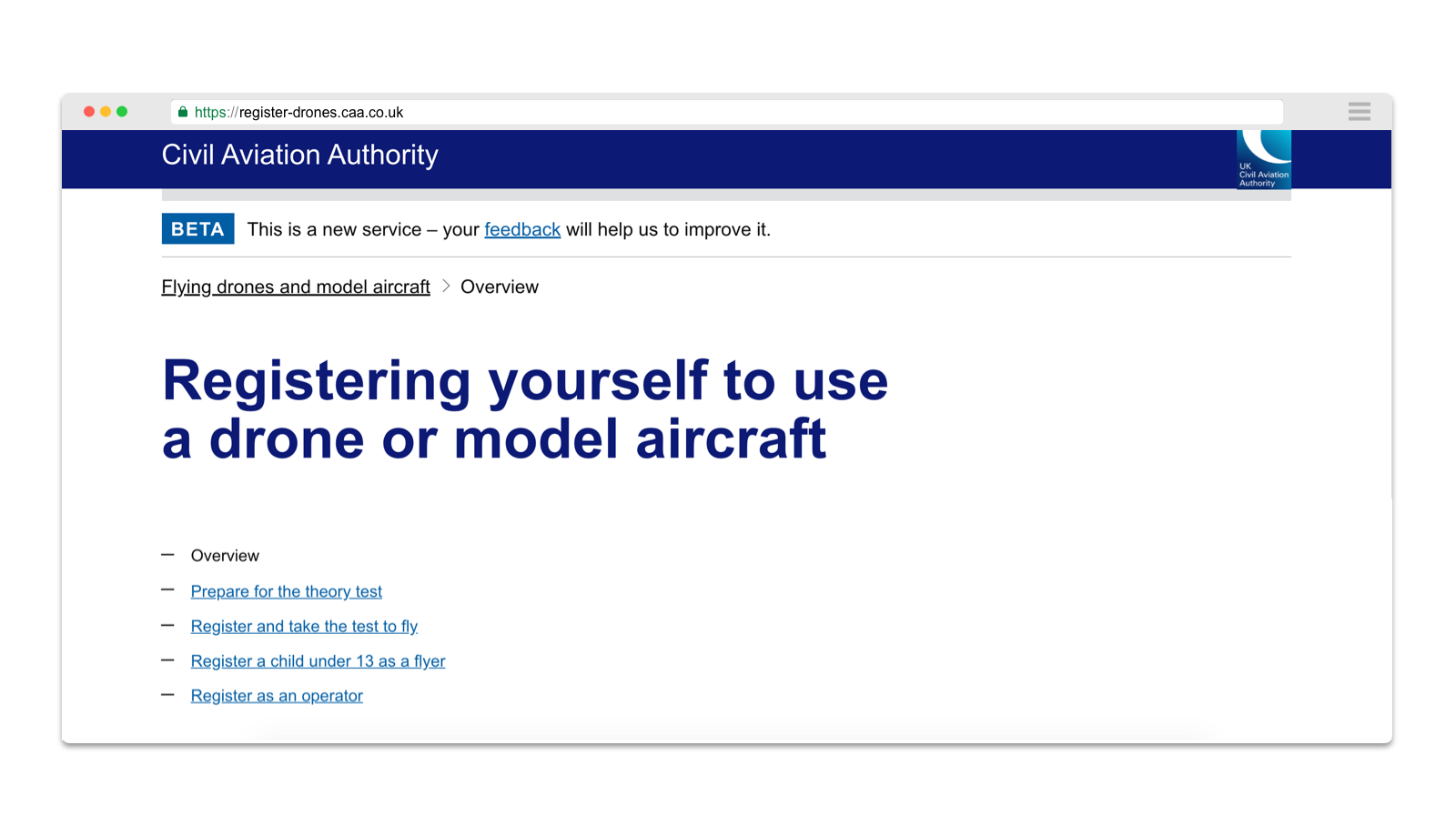 Working with the CAA, we designed and built a new digital registration process for those who want to fly and operate drones in the UK.
We designed with a diverse audience in mind, including tailored journeys for children and their guardians, for visitors to the UK, as well as an offline 'assisted digital' journey with phone support, a paper test and registration process. Supporting the service, we implemented an admin portal for call centre staff to support the new service.
GDS's Agile Experience Design framework
BJSS and SPARCK supported this project from Discovery through Alpha and Beta, to going live with a team of around 15 people made up of User researchers, Interaction designers, Service Designers, Copywriters, Technical Architects, BA's, Platform engineers, Devs, Testers and a Delivery manager.
Extensive user research was carried out with over 250 people over the course of the project to develop and test the designs, the journeys and the content. We used lab-based, face-to-face usability testing, contextual interviews, field research, co-creation workshops, tree testing, remote mass testing, user surveys and data analytics from Google and log files. The findings were used to iterate an interactive Axure prototype, from which the Devs eventually built the coded version.
"This is some of the most inclusive research I've seen come through assessment!"

– GDS assessor
To create the theory Test and the Drone Code, we used the Highway Code as a model and talked to the DVSA about their approach to education and testing. We also used input from in-house SMEs, and from the drones and model aircraft communities when drafting the content and the question set.
The proposed solution was tested online and offline with users across all age ranges and demographics, 'newbies' as well as experienced users. We also included users with mental and physical conditions that impact how they interact with technology, and users with differing degrees of digital confidence.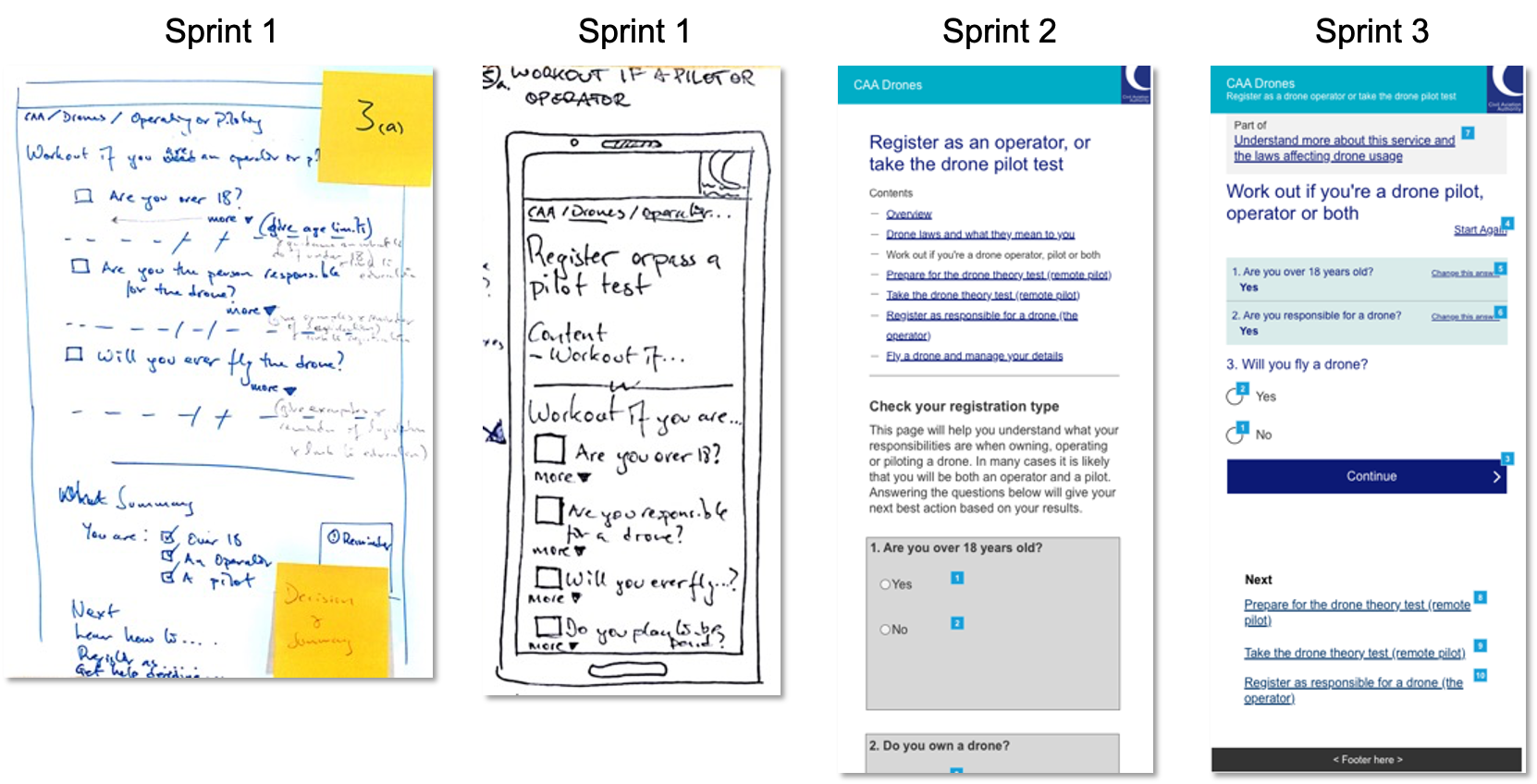 Have a project for us?
Whether you have a business challenge for us, or you just want to hear more about what we do, we'd love to hear from you.