Ah yes, remote research. Two words that constitutes a major challenge for anyone who's involved in user-centred design and at heart put people first in what they build.
On Wednesday 13th of May, I did a lightning talk to tackle some of the challenges of doing user research while social distancing. I gave some tips and advice that I've gathered from colleagues' experiences and my own. It prompted various interesting questions, some of them a great starting point to get us thinking even more deeply about how to improve this process
Unfortunately, due to time constraints, I wasn't able to whizz through all of your questions during my talk. So, if you're question wasn't answered or you're eager for a more thorough answer, then this article was written for you!
If you've got any more additional questions, please get in touch and I'll be happy to answer you!
Now, before we get into it, here are the key takeaways that I think are the most important to keep in mind whilst doing remote user research. For more precision, you can watch the full presentation here.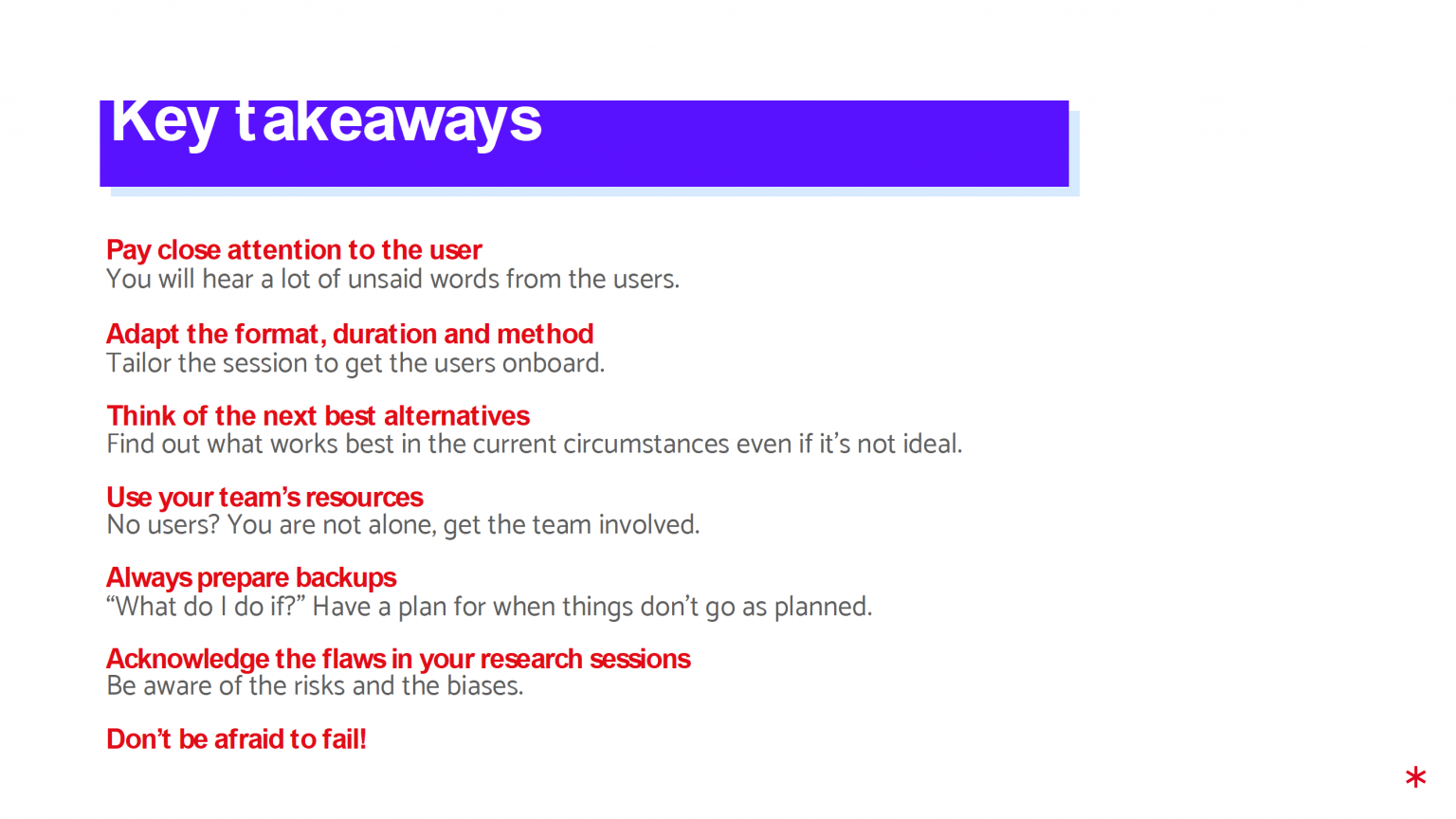 Questions
We design to deliver
Our clients have always had unique needs and we are proud to have always taken a bespoke approach when helping them. During this crisis, it remains central to our ethos and our culture. We are here to help each client deliver their business goals.
Recently, we as SPARCK and BJSS have been involved in:
Designing strategies, products and services
Consulting on business management and change
Architected and developed tactical digital solutions
Running optimised and scaled technology platforms